MicroSD mobile cards for Mobile phones
MicroSD Memory Card by Samsung Read More..
MicroSD cards are good for Smartphone, Tablet and action cameras. They are produced for many action related image and video capturing with faster speed and with more pixels.
File transfers are done quickly from the phone and to the phone with the latest technologies.Net work operators who can sell their products direct to download to the customers mobile phone cards with the SanDisk famous trusted Flash technology without any problems Up to 95 MB read speed and 90MB write speed is available from the latest MicroSD cards.. This content can be later transferred to other devices which can use TrustedFlash and approved by your net work provider.
These SanDisk Mobile premier microSD cards are available in 1GB and 2GB sizes. These cards are made to fit standard SD card slots with adaptor in to the mobile phones and also in to the card reader. These products will be available soon in stores worldwide, also they can be ordered in the SanDisk website too.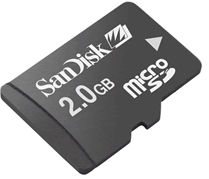 As more and more Multimedia phones are produced with Card slots; SanDisk expects more sale of its MicroSD card this year. You can buy these memory cards from the nearest phone shop or can order it through the online web sites.
Before buying a SD memory card for your cell phone make sure the allowable size recommended by the phone provider matches well with the SD memory card.
There are many brands of MicroSD memory cards available in the market. Some are cheap and some are expensive depending of their capacity, brand, warranty and the seller. You can find 1GB, 2GB, 4GB, 8GB, 16GB, 32GB, 64GB and 128GB MicroSD memory cards in the mobile phone shops and online sale websites.
Disadvantage of the MicroSD mobile memory cards have chances to be infected by virus and malicious scripts that are send through email attachments and transferred through other means. These scripts can destroy all the saved files and can prompt the mobile phone to act strange. So the users must take utmost care to prevent their micro SD cards from such infections. It will make you addicted to your cell phone.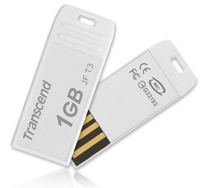 Where to place the Micro SD card in the phone?
There is a specially built slot inside the cell phone.
How to transfer the files between phone memory and my computer?
Directly connect the phone to the computer through the provided cable. Or remove the MicroSD card and place it in the built-in card reader of your computer if it is provided with one. Other wise purchase an adapter for Micro SD card with USB port. Then fit the memory card in it and connect it to the PC or laptop.
Standard 8 GB microSDHC Card
Standard 16 GB microSDHC Card
16 GB microSDHC Card
32 GB microSDHC Card
32 GB microSDHC Card (SD Adapter)
64 GB microSDXC Card (SD Adapter)
128 GB microSDXC Card (SD Adapter)