Free SMS
SMS from your PC with APP. Read more

Here is a simple web script for you to send Free SMS to world wide mobile phones. We are not responsible for delays in sending the sms. This depends on the Mobile Operator which the recipient uses as his mobile service provider.
Also take care not to send sms that may offend the recipient. We will not be held responsible for the message content of an sms sent from IndiaSec.com. Also we cannot guarantee receipt of the SMS.
Free SlideSMS
Free International SMS, Free Unlimited SMS, Text Your World!.
Send free sms and text messages to mobile phone iphone unlimited texting to the world.
slidesms.com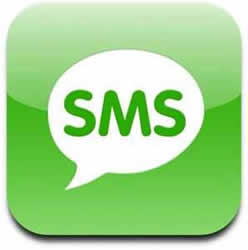 The service is supported by www.email2sms.ru

By sending SMS or MMS messages from smssrilanka.com, you agree to the following terms: smssrilanka.com guides and enables you to send free SMS from its site to any cellular phone worldwide. smssrilanka.com services are provided "as is", there is no gurantee of timely delivery of all messages to all cellular networks,smssrilanka.com cannot be held liable for any losses resulted from smssrilanka.com's failure to deliver messages. Information you provide on this page will not be used for any purpose other than sending SMS message to the designated phone numbers, we do not collect or analyze the text of your messages and destination phone numbers. We reserve the right to add a small ad to the end of each message you send from our site.
Free Text Messages.
Here is another free SMS service provider for you to send short messages to your relatives and friends. You have to signup with them for their service. The service is available for to send SMS/text messages to any mobile number in 178 countries around the world.
Free SMS from Gmail to Dialog Sri Lanka mobile phones.
Send SMS from Dialog.lk Mobile phone to Gmail 25cents + tax.

Read more
FREE SMS to Sri Lanka Mobitel mobile phones via Gmail.
Send SMS from Mobitel.lk Mobile phone to Gmail 25cents + tax .

Read more