Send Free SMS to Canada.
It's easy to Send SMS text message to Canada mobile phones from your PC or Laptop which is connected to the internet. Different carriers have limit for SMS text numbers. If it is free service you will not get confirmation for sending the SMS. Send text message to any cellular phone in Canada with Messaging You! Freeware application for "FREE SMS" in the U.S. to all major carriers.
Send Text Messages for free.

TextJump is a quick and easy way to send text messages to Canada cell phones for FREE. Keep in touch with friends & family w/quick, short text messages. Text Jump won't charge you a thing to send messages.
Sending messages from our website and setting up a TJ Plus account are free. BUT, please keep in mind that the recipient of your message may receive a small fee from their cellphone provider to receive. It all depends on what type of plan they have for their cellphone service.
More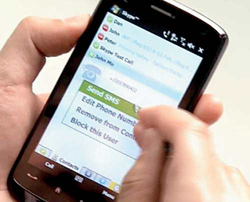 Textgram is a guide to sending free text and sms messages from your own email, from your cell phone or from other websites online. Sending free text messages is easy.
All you need to know is the name of the recipients wireless provider and their phone number.Just click the recipients wireless provider from the list below to send a message from their online gateway:
More
SMS Everywhere - Send text messages as SMS to Canada.
This site allow unlimited free sms to send by sender to multiple receivers. Messages are sent to both US and Canada. No registration required
More
Send text messages (SMS) to mobile phones in Canada. Most of the service providers are supported. here.
For example, Canada country code is 1 or 001 and the phone number with out front 0
Network Coverage List
Canada 1
Bell Cellular
Clearnet
Telus Mobility
Mircocell 302 37 Microcell Telecom Inc
Rogers Wireless 302 72 Rogers Wireless.