SMS can be sent and receive from in-flight
SMS text messages can be sent from their Smartphones while they are onboard air planes using the latest technology which will not disturbing the fight's safety. This facility has been developed by private companies and by air line companies to make the flight more comfortable for the passengers to enjoy their cell phone content and communication. Wi-Fi hotspots also provided by many air lines to their passengers to send and receive text messages from their Smartphones while they are onboard the flights.
Latest A380 Airbus flights too offer the Wi-Fi facility on board for the passengers to use the internet facility through their Smartphones.
Airbus A318 passengers traveling through Air France can send and receive SMS MMS and E-mails using mobile OnAir system via all mobile phones on flights in Europe. The charges will be the phone owner's mobile carrier. This is the first time such services are provided in flight thus making the Air France to become the first in the history.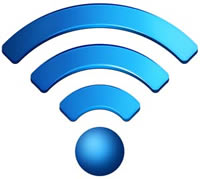 In the second phase of the program, mobile phones can be allowed to call and receive other phones, while taking care of passenger's facilities and safety.
A318 has the seating facility for 123 passengers and all the passengers seat pockets have details and feed back forms. There are 20 questions to be answered after this initial run of 6 months and receiving the survey the Air France will decide to expand the service to all their flights.
Mean while selected flights allow you to use your GSM mobile phone to make and receive calls, as well as send and receive SMS text messages.
More